Have your company logo, club crest or organisation's branding embroidered in full colour onto quality 100% spun polyester tablecloths; available in a rainbow of colours, and in any size. These printed tablecloths make a real statement at your show or event.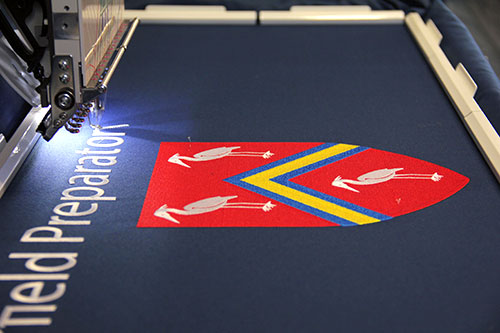 Large Scale Embroidery
We are able to offer large scale embroidery up to an area 37 x 120 cm or 54 x 46 cm.
Due to the complex nature of embroidery we need to see artwork in advance of an order being placed.
Some graphics effects may be difficult to reproduce. To embroider we require a dst file of the design, so there will be an initial set-up fee to convert (this is called digitising). The fee is based on the total stitch count, so we must view the logo before quoting.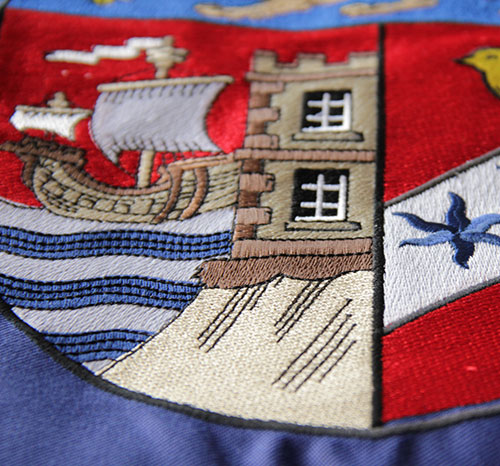 SIZE OF TABLECLOTH
Made to measure for any table, just let us know your dimensions. For a standard 6ft trestle table we suggest the size to buy is a 178 x 274 cm tablecloth.
This gives a full drop on the front of the table, near full drop on the sides and part drop on the back, allowing easy access underneath the table.
We can embroider standard loose fitting tablecloths, table runners, or box fitted.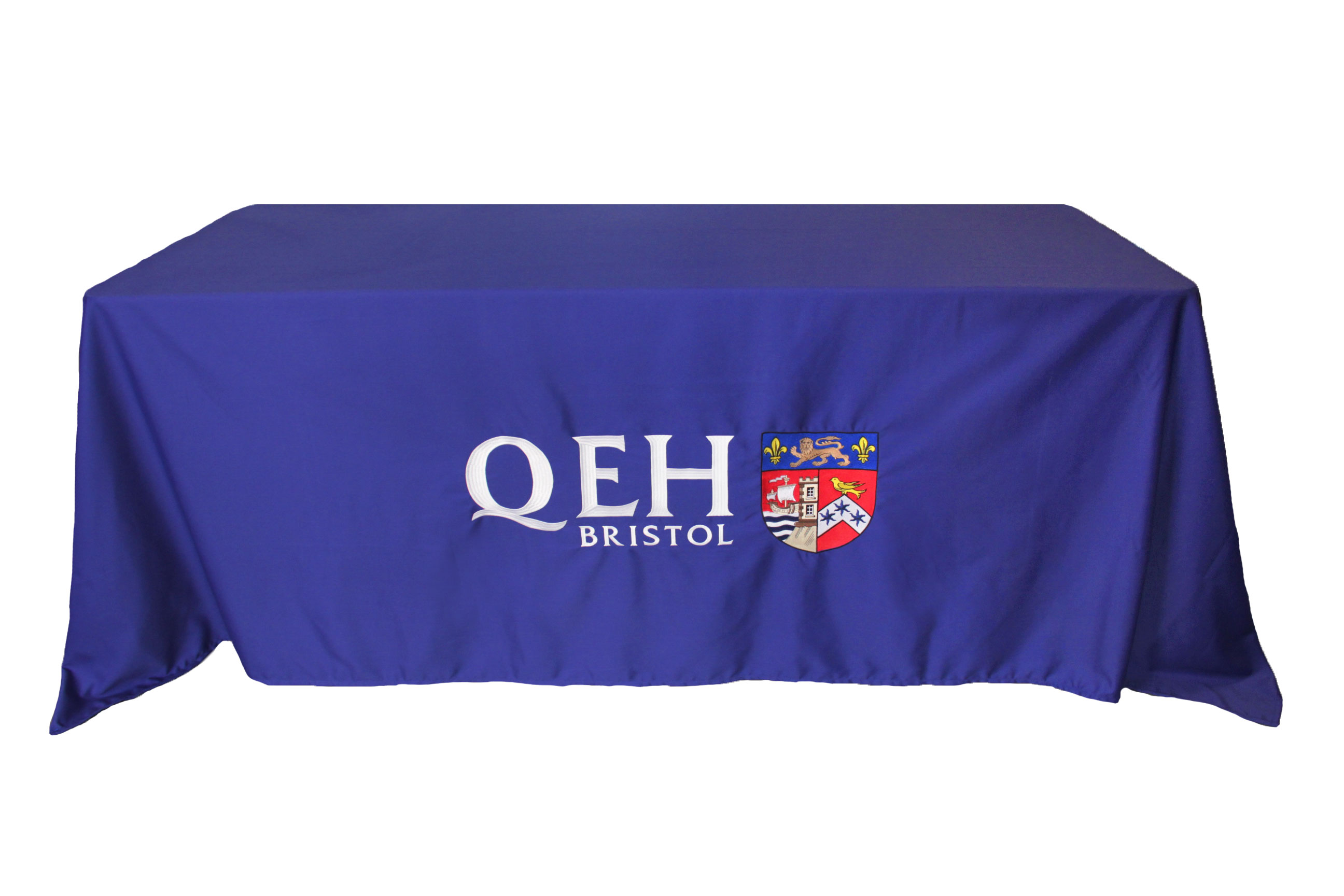 COLOUR OF TABLECLOTH
Available in colours:
Black, Burgundy, Dark Blue, Dark Green, Navy,  Purple, Red, Royal Blue and White.
If you require a quotation, please contact us or call 01452 858051